WELCOME 
Enjoy your stay in a elegant place
We are a charming historical Hotel in Sesto/Moso, a village in the Dolomites close to the Three Peaks.
The Drei Zinnen is not a big anonymous hotel, but a cosy place with 35 rooms where you will be served with special attention. We will welcome you with a smile and do our best to make you feel at home, offering you the best service possible. You just have to relax and enjoy your stay.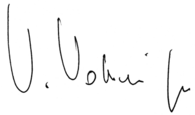 The Hotel Drei Zinnen does not lose its hospitality in times of the Coronavirus.
Even though security precautions and measures have been arranged, we will continue to maintain our polite contact.
Despite small changes and restrictions we will do our best to make your holiday relaxing.